MALESKINE - the mood of writing.
MALESKINE is an online notebook project my team currently working on. We focus on making an application which concentrates on writing. We are about to open the application to public soon, and now we take "Notify me" registrations.
We like to hear as more comments as possible, you could comment here, or via twitter: @larryzhao, @maleskine, here's an introduction:
Simple is nice.
We provide only the basic necessary features of a notebook instead of making you confused with the menu items and toolbars with functionalities which might never be used.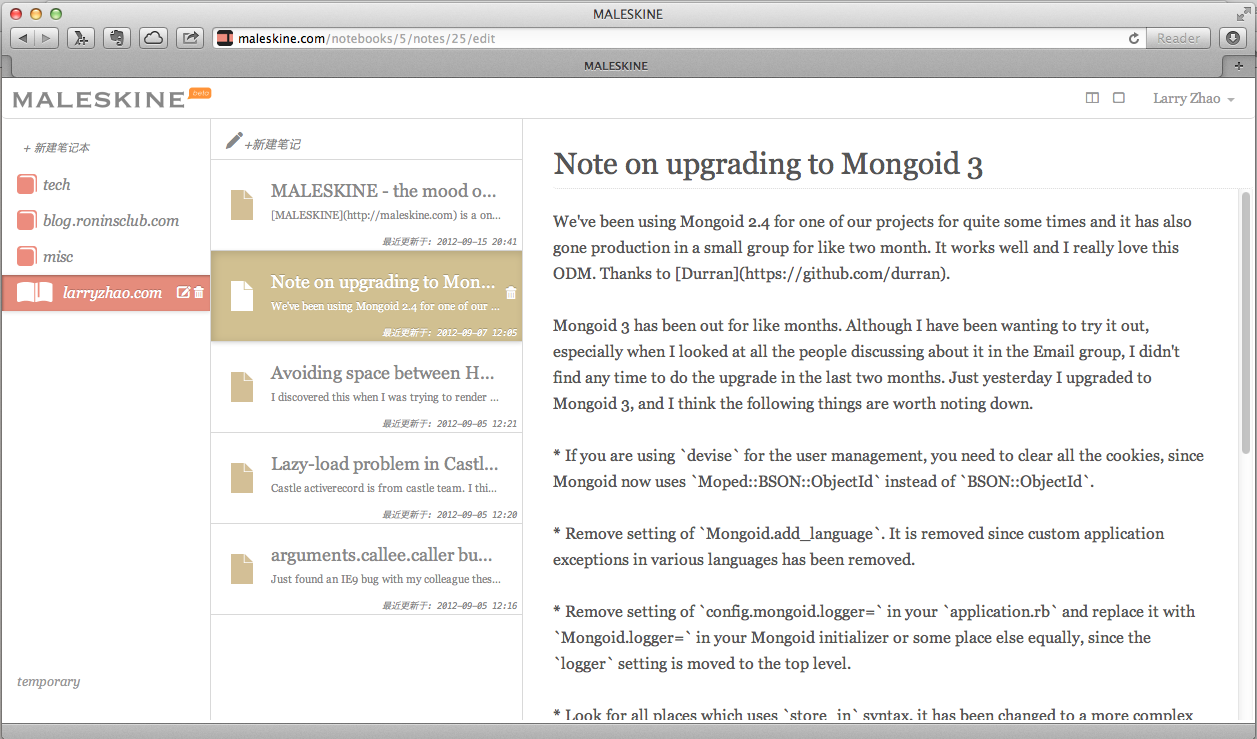 Writing mode, Writing mood
With the redundancies unloaded, we find out a simple & clean writing area without any interference always brings us the mood of writing.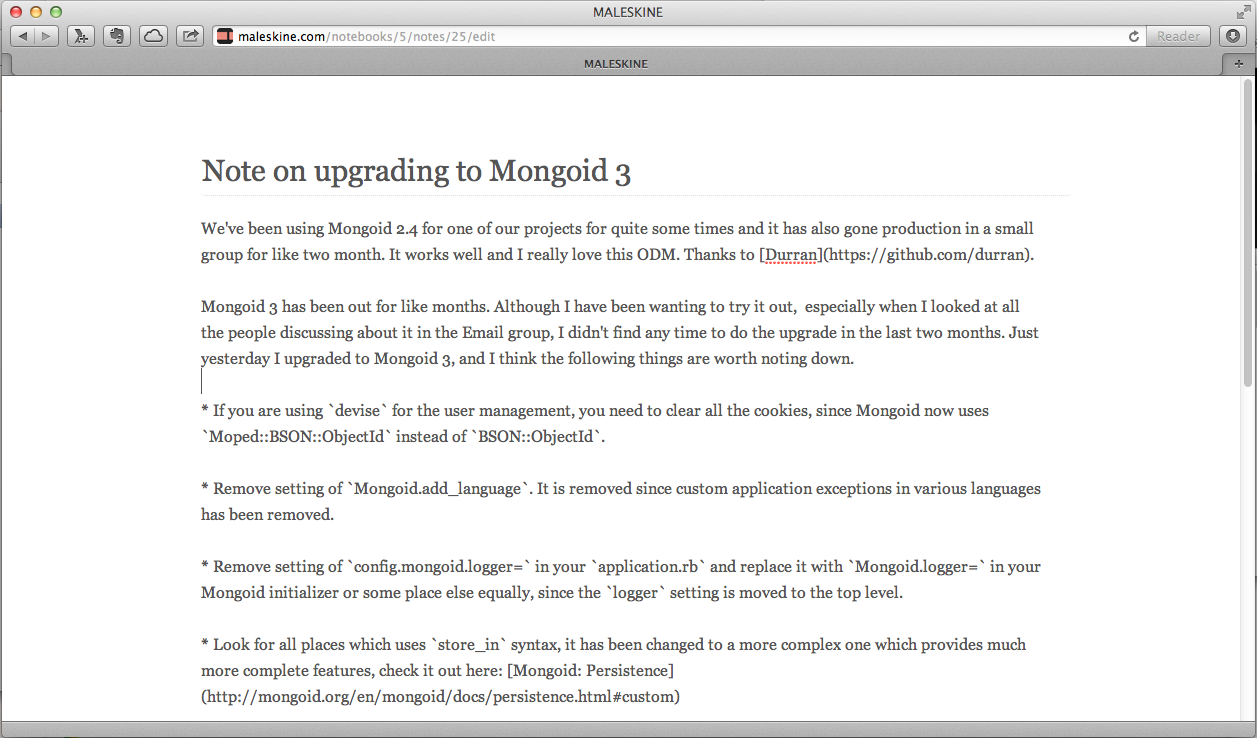 Markdown supported
MALESKINE supports writing in markdown, we also provide a preview mode for it.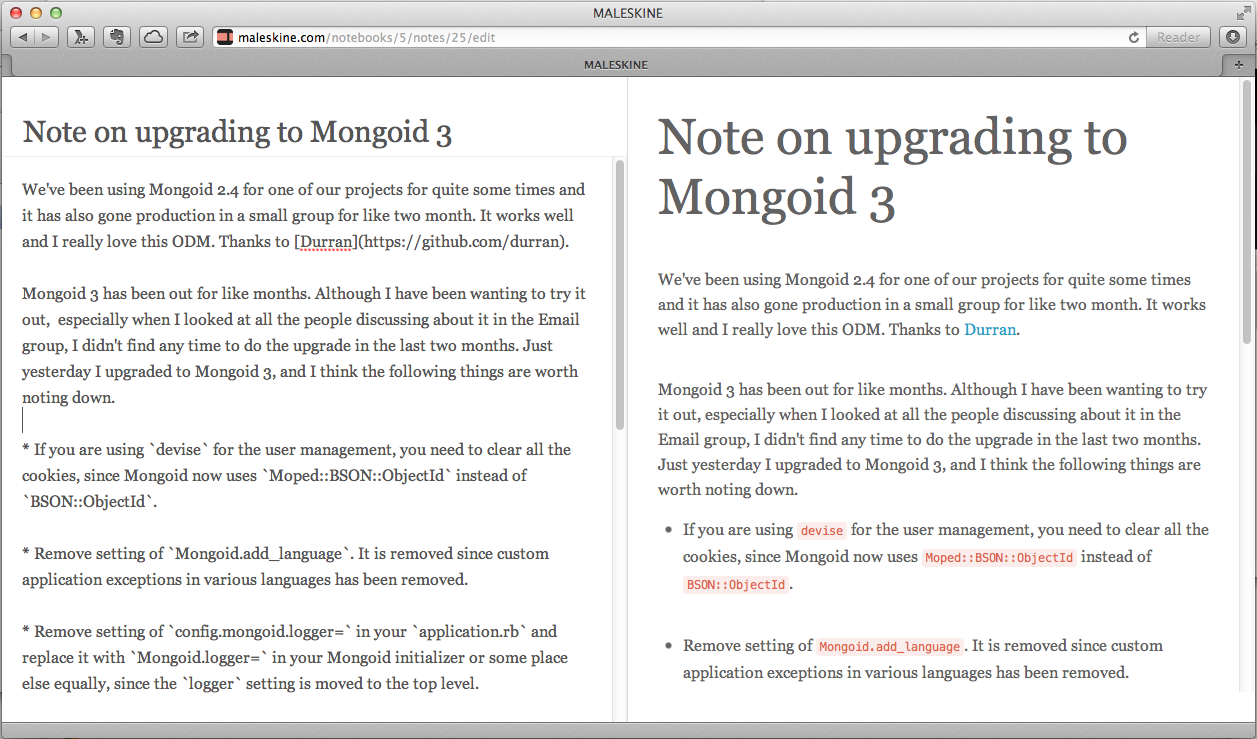 ◆
comments powered by

Disqus